LINKS
Some of the nice people we recommend!

Johnstone's Trade for Paint Professionals

Leyland Trade - It Works!
Slide Show - create your free slide show.

Online forms protection by SnapHost.com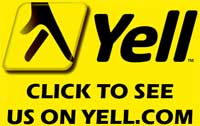 Yell.com - with some very favourable reviews for Avenue Decorators.
Our landline number (01429 222391) has now been disconnected. Please contact us by our mobile number only.
Home / Awards / Colours / Commercial / Contact / Domestic / Industrial / Links / Photos / Testimonials