LINKS
Some of the nice people we recommend!
Parkview Decorating Centre - this is were we buy our paint, sundries & decorating equipment from in Hartlepool. Give them a try if you just want paint or decorating supplies. You pick it and they will mix it for you with around 16,000 colours to choose from.



Johnstone's Trade for Paint Professionals and Leyland Trade - It Works!
Slide Show - create your free slide show.

Online forms protection by SnapHost.com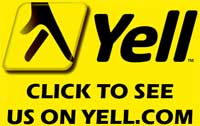 Yell.com - with some very favourable reviews for Avenue Decorators.
Contact us
20 Relton Way, The Woodlands, Hartlepool, TS26 0BB.
Office: Tel 01429 222391
Mobile: 07831 444328
Contact email: mail@avenuedecorators.co.uk
Website: www.avenuedecorators.co.uk
Copyright © Avenue Decorators
Home / Awards / Commercial / Contact / Domestic / Industrial / Links / Photos / Testimonials